Another fabulous place to stop at in Menominee, MI, is the old Lloyd Theatre.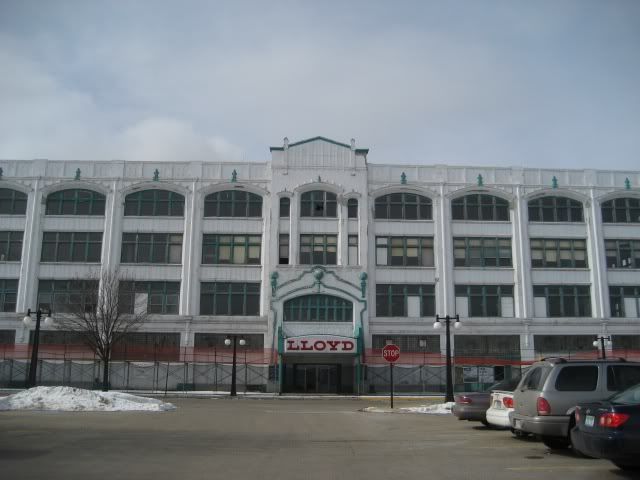 During WWII, the basement of the Lloyd was a grocery store, the first floor the theatre, and the above floors a factory. My grandma worked there, making helmets for the soldiers. They are in the process of turning the factory levels into condos.
The actual theatre part is now an antique mall — and they have everything!!!
If you want to deck your place out in vintage furniture, gadgets, and linens then the Lloyd is your one stop.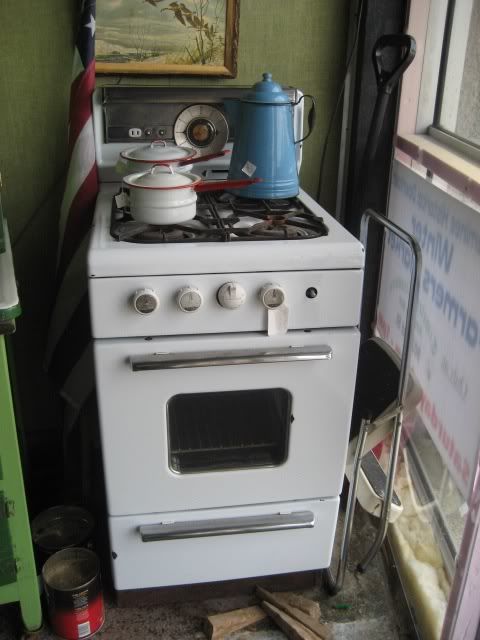 Vanities are everywhere — and so reasonably priced! I found my dream vanity, but had no way to get it back to Maryland. :(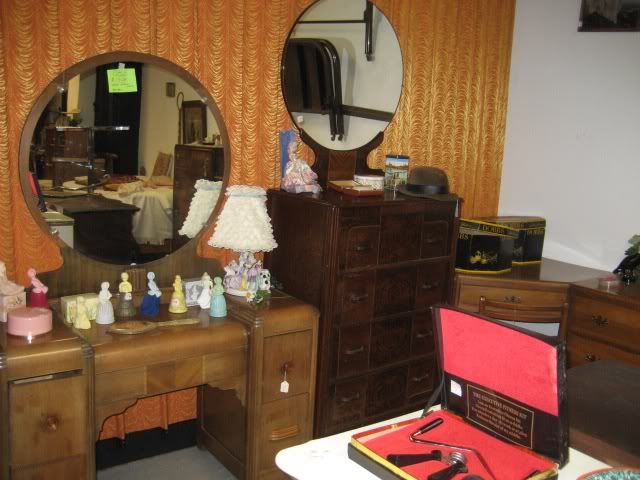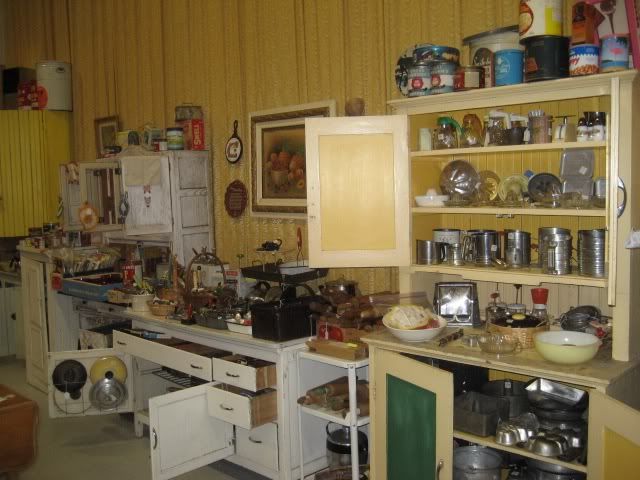 Two wonderful treasures I did find were this lovely cream-colored purse:
The inside is in perfect condition! Total cost: $4.00!
And this bracelet: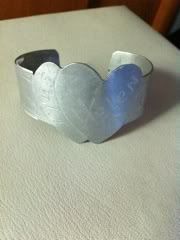 It's hard to see in a picture, but it's inscribed on the sides "Souvenir Okinawa", and the double hearts in the front are inscribed 1945 Helen, and on the inside of the band "From John". It cost $10.00, but I couldn't leave it behind. Who is Helen? What happened to John? Just a simple bracelet but so full of someone's personal history.
And now for the giveaway! Yay!
In the kitchen section of the Lloyd, I came across a copy of Betty Crocker's "Your Share" recipe book from 1943. I own a copy and had posted some recipes from it previously. This is a wonderful little book if you want to know more about rationing, how they made it work, the recipes they used, etc. It has guides for parties and entertaining in war time, meal plans for breakfast through dinner, the "victory lunch box meal" guide, and SO much more.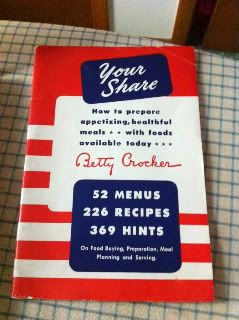 To enter, just leave a comment saying you'd like to enter. I will contact the winner through their blog. If you don't have a blog, please leave your email. Open to international readers, as well. :)
Giveaway closes May 1st at 9:00 PM, eastern time. Good luck! :)